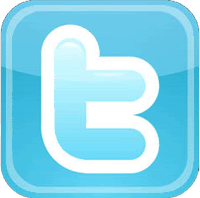 ---
Sunday, December 30, 2012
W
ithout a doubt, M2U (Maybank's Online Banking service) is easy to use, and offers a wide range of facilities for their customers. However, I must really say that it also takes that cake when it comes to being handy when one is in a pinch! And here's a video to qualify that statement;


A true life-saver indeed!
Posted at 04:39 pm by IsaacCheah
Link to this article!
---
Jay Chou Spotted in Subang Avenue!
Sunday, March 06, 2011
So we were having a dinner at Skewers, Subang Avenue, when we saw a group of people massing in front of the main entrance. Now, this was at about 12.30 a.m., so, curiosity piqued, we went over to ask who was expected to arrive at that hour.


"Jay Chou"
, the eager fan uttered. Having my camera handy, we decided to wait alongside the fans, to grab a shot of the Asian pop legend.
The sequence of events...
Headlights growing brighter... is it the superstar himself?
...false alarm, he was preceded by his bodyguards.
Now, this has to be his van...
...and out steps Jay Chou, the Taiwanese rock/pop legend!
...he moved so fast I could barely get two shots in...
...before he went in the restaurant at the top floor, where we were restricted from entering.
Strangely, he reminds me of the famous Waldo from the 'Where's Wally?' series. Must be the jacket.
We were practically close enough to have tripped over own feet and knocked him over in the process. I guess he must have come straight from his concert at the Putra Indoor Stadium for an unannounced visit to good 'ol Subang.
Does anyone know what he was here for?
All in all, an interesting (papparazi-ish) experience.
Posted at 10:39 pm by IsaacCheah
Link to this article!
---
Chinese New Year Recap (Part 1)
Sunday, February 27, 2011
Yes, I know Chinese New Year has come and gone, and all the mandarin oranges have been thrown. Still, it wouldn't hurt to take a quick recap of the 14 days of the new year, with its many colourful events and people.

First up would be the visit to SooLiPing's place, the first stop for the year. Armed with oranges and chrysanthemum tea, I drove over to the USJ area and spent some time chatting and avoiding the nippy Pomeranian which ran loose around the room.


The Nippy Pomeranian. Tends to bite socks.
The Nippy Pomeranian can stand.
Its an economically good year when nippy pomeranians get angpaos too.
This is the best shot of LiPing and Yenli that I managed to get.
After that, it was a trip down to Kajang to visit Josh and Shanti (one who just came up from Singapore, the other about to head down to Australia). Again, with the oranges and chrysanthemum tea, it was a catch up session with the former unimate, and former Sports Complex Administrator (and coffee provider).


Rachel and I.

Next up was the alcohol drinks and gambling card games over at Sue's place. With the normal bunch seated around a garden table and the highly exciting Arsenal v Newcastle match in the background, it was solid fun for 4 hours before everyone retired.


The Happy Group.
Lauren and Chung Siew joined slightly later.
Yes, that is Yenli.
Finally (for this recap), dinner was the order of the night, and it was in Bali-Bali (Ole Bali?) in Solaris, Mont Kiara. Here, we ordered tonnes of meat and had weird drinks and stuff on a stick with Ronald, Jolene, and Yheng Mun (Sue Ann couldn't make it), and of course, a whole conversation about why Ronald keeps two phone numbers. Lesson learned: Don't call Ronald if you're going to commit suicide.


She can't help but laugh.
Neither can she.
It was terribly warm outside until we turned on the super blower, left outside for that very purpose.
Stay tuned for (a bit) more Chinese New Year happenings!
Posted at 10:53 pm by IsaacCheah
Link to this article!
---
Wednesday, February 09, 2011
The month of January (and early February) was filled with birthdays. From the wildly amusing one at the McDonalds Drive-through in SS15, to the quieter, but no less fun lunch at KLCC.


Joey decides to be Lovin' It.
Imagine looking into the McD's party room to see 18 full-grown people walking around in party hats.
The Compulsory Group Photo.
Many Happy Returns, Joey!
From the noisy atmosphere of McD's, it evolved into a more sedate lunch appointment with Jeannie and Shen-Myin, at The Apartment, Downtown, KLCC.
I suddenly decided to play around with Lomo effects and Polaroids.
The food.
Again, Many Happy Returns, Jeannie!
To view more Facebook photos, click
here
!


I really have to allocate more time for blogging again.


Posted at 09:36 pm by IsaacCheah
Link to this article!
---
ADAPT Flash Mob at e@Curve !
Monday, January 31, 2011
It was on one of those random days when Karen called and asked if I'd be interested to take photos of a flashmob event that was going to take place at e@Curve, Damansara. Since I had pretty much no life, and thought that it'd be quite interesting to see how a flashmob was conducted, I acquiesced, and started charging my camera batteries.

Now, the flashmob was an awareness initiative organized by AFS Deaf Awareness Project (or ADAPT, for those who dislike long titles), an entity that aims to raise awareness of the deaf community and its culture among the AFS-ers as well as among our friends and family by introducing and learning Malaysian Sign Language (MySL, another acronym) in a fun way.


Mark
Jason, fellow photographer. I was outclassed in every possible way, haha.
Adrian, one of the volunteers, in monochrome.
A light-hearted moment, before the start of the mob.
The sequence of events were as follows; first, a song presentation by Shaenee, followed by a short (quiet) interval, then the surrounding 'shoppers' would run into the middle of the floor, and start their dance. After several minutes of gyrating to 'Firework' (Katy Perry), and 'Imagine' (The Beatles), they would then disperse, and keynote about ADAPT would be presented by Amalen.


1. ShaeNee belts out the Chinese New Year song...
2. ...Karen leads the mob to the catchy tunes of 'Firework'...
3. ...followed by some finger pointing....
4. ...mob sways and performs 'Imagine' using sign language...
5. ...something like this...
6. ...Shu Fei and Wilson hold out the placards...
7. ...while Amalen talks about ADAPT...
Things went pretty much according to plan, and it was a very happy bunch of flashmobbers (is that the right term?) that gathered outside to take a group photo after the event was done.
Coincidentally, on the same day, it was the
opening of the Asian Games Channel
at e@Curve, which saw a number of colourful characters walking around the place.


In any other context, this scene would have been very dodgy.
Of Warcraft fame, I believe.
Somewhat reminiscent of Counterstrike days.
And with that, the day was over. Kudos to Shu Fei, Karen, and the rest of the organizing team for a job extremely well done (and for a good cause, no less).


Happy, happy organizers.
To find out more about ADAPT, click
here
to visit their Facebook Page!
Posted at 05:48 pm by IsaacCheah
Link to this article!
---
Of Slides and Funny-Sounding Events (Vol 11)...
Tuesday, January 25, 2011
Its been a little over two years since Teckiee suggested that I go for Pecha Kucha, an event organized by the British Council annually, and when I heard that it was going to be held in Delucca, KL this year, I quickly packed the camera and headed over to the Italian restaurant along Jalan Mesui.


Pecha Kucha originates from Tokyo, Japan, and is an event where creative people gather to talk about practically anything under the sun. Its pretty simple actually. A person has to present 20 slides, with 20 seconds allocated per slide, which brings it to a neat 6 minutes 40 seconds.
In 2008, it was a collection of creative meisters in their professions, each one given a mike, a blank screen, and a Powerpoint file with 20 slides in it. This time around, the key word of the night was 'Social Media', and present to present on the topic were a bunch of social media experts, diverse in their respective industries and personalities.
Niki Cheong
- Journalist and social media advocate. Also the host/emcee for the night!
Daphne Iking
–TV host and actress.


Tengku Zatashah Idris
– Online entrepreneur of exclusive gift collection company Originalo
.
Low Ngai Yuen
– Director, producer and head of the newly revived Kakiseni.com team.


Julian Hopkins
- PhD candidate at Monash University, Sunway Campus researching the commercialisation of Malaysian blogs
.
James Chong
- Independent Internet Strategist Heading Online & Social Media for P1
.
Zain HD
– Project Manager for RandomAlphabets (the collective behind Glee Flashmob Dance KL, Tali Tenang and Freeze for Unison) and Wago, which does social media PR and alternative events
.
Foong Cheng Leong
– Senior Associate at Lee Hishammuddin Allen & Gledhill focusing on Intellectual Property and Information Technology and cyberlaws (sadly, I didn't manage to get a proper shot of him in action)
Sivin Kit
– Pastor at Bangsar Lutheran Church and social activist.
Jonson Chong
- Human rights lawyer and former KEADILAN communications director (or rather, his silhouette).
Bumped into
Tianchad
, who's everywhere! (credits to tianchad.com for the photo)
The enraptured crowd.
Ayue and Daphne.
Relaxed poses make the best shots! Thats
Marcus
by the corner.
Tianchad and Daphne!
Cheng Leong and Siti! One gets lawful vibes around them.
Sivin, the friendly neighbourhood Reverend.
All in all, a very informative and educational time, with plenty of networking to be handed out all around.


A Candid Photo of Speakers.
For more photos, click
here
to view the Facebook album!


Posted at 11:20 pm by IsaacCheah
Link to this article!
---