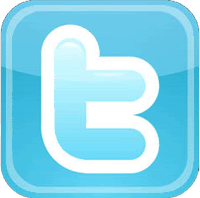 ---
Nuffnang Wild LIVE Blogging - (Not So) Direct From Sri Hartamas (Anymore)
Saturday, June 21, 2008
Well, I'm here, at the glitzy Modestos/Rain, in Sri Hartamas, attending the Nuffnang's Wild LIVE Blogging event. The main concept of the day is to blog directly from the scene, so, here's my take on that particular requirement...

With any luck, this is what you could have seen that night...





Nuffnang's

Wild LIVE Blogging

- Live Video Feed!
(from Soon Seng's Point of View)



<<<<< Didn't work as well as it should





To use the video feed, click on

"Menu"

(its there, on the bottom left hand corner), followed by

"Live Streaming Video"

. Wait a few moments, and you're good to go!


*please note that there will be a time lag, influenced by your connection speed, as well as mine, over here
About an hour before the actual thing, I dropped by Centrepoint, Damansara to meet up with Lauren and Sue Ann (who had just returned from the UK), to return her curtains, and chat. After the
delightful catching up, I sped off to Sri Hartamas, where the show was about to get underway...
Myself, Lauren, and Sue Ann, at Secret Recipe

The event started with Liang excitedly calling all the bloggers to gather in front of the stage. After the necessary speeches by the organizers, food was served, and the members of the Nuffnang community started to mingle (I could see the various types of antennae and rabbit ears move about the floor)


Random fact: When I was a wee bit younger, I actually played football with Liang once
.
He is definitely in the mood.
Pam,
Sheng Mae
,
Jentz
, and
Kellster
.. Jentz was in my church, and Kellster was my high school senior! (more "Its a small world" moments)
Kellster, myself, Sheng Mae
Robb
! Dedicated to making the event a success...
The time had finally come for me to post my "live" blog. When I pulled out my webcam, and started fiddling, however, I realised that I could only see a blank black screen, with some spots on it (apparently cheap webcams like mine don't work too well in the dark) To those of you who actually logged in to view the webcam feed, a thousand apologies.. I hope you were entertained by the scrolling marquee on the right and didn't die outright from boredom.

The crowd, in their various costumes..
Kenny Sia
(yes, that IS a Pooh head under his arm), myself, and
Ringo
When my (useless) webcam stream hung because of an "internal server error", I noticed that
Min Li
also had some difficulty posting up her live entry.(The ladybird costume was her own work of art!)
It was about this point that, after all the games had been played, and the winners of all the various categories chosen, came the announcement of the winner for the "Live" Blogging Contest. The initial drum roll came on, and when they announced the winner... she didn't appear. I guess she had already gone home slightly earlier. So, after a short debate, they decided to award the prize to the second in line, which, strangely enough, was...me.
The crowd is enthusiastic...
Stolen from
Shaolintiger
... Thanks a million!
Despite the fact that my webcam streaming idea could have been thrown into the dustbin, I managed to get my hands on the prize!
God

IS

watching from above...haha...
The man himself, Timothy Tiah! (looking exhausted)
Pinkpau
, in another ladybird dress! (I just noticed the pink elephant hat behind... it looks like I'm supporting it with my head)
The night finally drew to an end, I made my goodbyes, and drove off. Halfway along the way, however, I noticed 3 fellows that I recognized from the event, trying to hail a taxi. After offering them a lift to the nearest LRT station, I experienced another "Its a small world" moment...
Kul
and
Frankie
were studying in Trono, where another friend studies. Kul is from Malacca, and is my housemate's brother's friend. (yes, its a small world indeed =)
Nice meeting you guys!
Yup, good food, free flow of drinks, young - energetic - opinionated people, wild costumes, and a whole deal of fun.
I guess thats what blogging is all about. =)
"Live" Blogging Pays Off! (the fruits of my (failed webcam) labour)
Many thanks and congratulations to
Nuffnang
, for an incredibly fun time, and a succesful event! Hope to see you guys again in the future!
Posted at 07:32 pm by IsaacCheah
Soon Seng


July 9, 2008 12:56 AM PDT



Chris: Haha... thanks dude. Superb cow suit!
Soon Seng


June 25, 2008 08:47 PM PDT



Josh: I know about Ringo.. but she doesn't know about me! haha.. got big difference there la.. =)

Joshua: Hey there! you won the prize last year? hehe.. Good job there! do they give out PSPs every year?

Sumuk: HellO! actually, I didn't catch the name of the person.. Haha.. Will have to snoop around to find out..
Sumuk


June 25, 2008 04:08 PM PDT



ohh..ho.. sorry perasan a bit hihi..
Sumuk


June 25, 2008 04:04 PM PDT



Huh? Who won the actual live blogging? I got home early woorr...
hopefully it was not me lar.. otherwise i die right this moment liaw..
Josh


June 24, 2008 04:05 PM PDT



You even get to know RINGO CHEESIE!!!
Soon Seng


June 23, 2008 09:46 PM PDT



Frankie: haha.. You also have one? can sync one meh? You guys managed to get home safely that night, I assume?

Ping Ping: I was halfway about to toss the webcam into the dustbin already.. summore the internet suddenly slowed down.. still, jadi la..haha =)
Ping Ping


June 23, 2008 06:02 PM PDT



I jeles...now I have to go and find part time job...lol...to win that psp. But you deserve it la, although itu camera fail you. =) Congrats. I guess that girl must be knocking her head on the wall d... =P
Queer Ranter


June 23, 2008 11:05 AM PDT



You lucky feller you! Let's PSP some time. :P
Soon Seng


June 23, 2008 12:30 AM PDT



Eric: ah, yes.. now I remember the bak kut teh thing...

Terrorist Elephant/Shad: Yeah, I remember that too.. haha.. I was quite doubtful, though.. my idea wasn't even working, at first.. =)

Terrorist Elephant


June 22, 2008 08:35 PM PDT



DUDE!!! YOU WON THE PSP!!! I ASKED YOU THIS "so you aiming for the psp tonight?" AND YOU WON! CONGRATS MAN!! daymmmmmmmmmm
eric thor


June 22, 2008 03:33 PM PDT



hey.... I played footie with liang a lot. I can still remember he ALWAYS has a meal of bah kut teh in Klang before coming for football, so he is always late. Hahaha
Soon Seng


June 22, 2008 02:05 PM PDT



Yenli: haha.. I remember telling you about this in McD's.. And you told me to get pictures.. which I did! haha.. =)

Kellster: Sure, no problem! I was already sending out a few, but couldn't get your email from your blog.. =)

Chi Ming: Yup, indeed it WAS odd.. hehe.. Actually, I couldn't really catch the name.. I guess I'll ask the organizers and see..
cheese


June 22, 2008 01:28 PM PDT



Hahaha...ok...such a turn of events...lols

Btw...do u remembered who was the original PSP girl winner is supposed to be?
yenli


June 22, 2008 11:16 AM PDT



i just glanced thru ur entry since my laptop is gonna be dead real soon. and omg best post omg omg omg. damn proud of you wei like ohwowwee hahahahaaaa
Soon Seng


June 22, 2008 03:43 AM PDT



Josh: You're in Singapore! They'll have one over there, then I can't go..

Kul: Hey there! haha.. Imagine the coincidence... stopping right at that spot to make a call.. =)

Joyce: Haha.. Where to get oh? =)

Rachshan: Actually, I came in second, but won by a technicality.. I got a PSP!

Eric: Maybe we can gloss over that fact..haha.. a PSP!
eric thor


June 22, 2008 02:11 AM PDT



eh isaac....how come you are not in animal attire? disqualified! hahaha.

So what did you win?
rachshan


June 22, 2008 02:10 AM PDT



u won best post of the nite??? congrats! i got happening friend eh? ;)
so wat's the reward? wat hadiah u got?
Joyce


June 22, 2008 12:28 AM PDT



WHEEEEEEEEEEEEEEE!!!!! hahahahaa...damn cool wei the thing~ how cum u din buy Keroppi costume?? :P
Ohkulala


June 21, 2008 11:07 PM PDT



hey, its kul here dropping by to say hi. congrats on winning the best post of the night. and thank you so much for the lift - a life saver!!
Josh


June 21, 2008 09:22 PM PDT



How cool! You get to go and I couldn't!!!

Filed under:
---