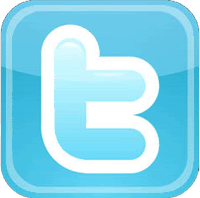 ---
Clorets Amateur Pole-Dancing Competition - Meeting The Finalists!
Thursday, August 14, 2008
Yes, you read right. Pole dancing. The good people from
Nuffnang
had extended a media pass invite for me and a guest to the

Clorets Amateur Pole Dancing Media Meet

, so, on Thursday, I picked up
Jolene
, and trundled down to Celebrity Fitness, Bangsar Village. The event was preceded by lunch (thank you, Ms. Lai) at Sakae Sushi, and after the pleasant conversation, we went over to the venue, and lo and behold! There they were, all the finalists for the competition, listening to their final briefing before the show started. Also present were DJ Pietro, and
Hannah Tan
! Certainly a glitzy event.
It started off on a humorous note. Jolene and I approached the contestants, and they made their pleasantries (Jolene knows some of them), when I asked if I could have a photo with them. Their response was, "Can! Wait ya!"... and they shimmied up the pole behind me, before I could even blink. I was seriously amazed at the enthusiasm these ladies showed.
I am stunned. =)
Jolene and the girls.
We began snapping away, as all bloggers do at these things.
The contestants.
They can hang on to the pole effortlessly.
Even more of them, this time, with DJ Pietro and Hannah Tan.
With the 2 male contestants.
Sizzling!
I am still stunned. =)
Soon, the bevy of ladies went out to prepare for their (2nd) grand entrance, and we sat down to a speech by Cadbury's brand manager, Claire. After a round of explaining the event, we were treated to a short session with the semi-finalists, who spoke a bit on why they were doing this, followed by a video presentation.
Ms. Claire, at the podium...

Looking dainty.
Its for the fun!
These two pranced up to the pole together. And looked good doing it, too.
This is what the view from behind two celebrities looks like.
Pietro and Hannah amusingly recounts their experience practicing for their pole dancing stint.
In the midst of everything, we snacked on Polo. (not Clorets)
We proceeded to the photo-op, where all the cameras were whipped out instantly, and the bulbs flashed away. I was soon edging my way around cameramen with their high-powered DSLRs, wishing that I had the foresight to get one for myself for times like these. (and I'm sure a lot of guys are wishing they were poles, now)
The group, again.
Hannah and Pietro gamely pose for the media.
It was also time to meet our fellow bloggers who appeared during the event.
Julian Hopkins
, a PHD student in Monash! His thesis is based on, well, blogging.
I managed to get a shot with DJ Pietro, and Hannah...
...as well as her customized accessories (thats extremely cool)
In the middle of the photo-op, we were called for our Pole Dancing Workshop, and I sheepishly made my way to a pole, with Jolene and the rest of the bloggers taking up positions on their own poles as well.
Suffice to say, I was never made to pole dance. Ever.


Ok, no one in their right minds wants to look at food when there are 15 sizzling-hot pole dancers gyrating away behind. But, there

was

food. And this proves it.
Jolene and
Clare
! Clare came all the way from Sibu, just for this event. Talk about dedication.
Clare and I.
More of the dancers.
Dancers and I (making a weird face)
Andrew is one of the male contestants.
Kyeth is a make-up artist from Kuantan. After this stint, she's thinking of pursuing a career as a Pole Dancing Instructor. After seeing her move, I have no doubts that she'll make it.
=)
The results of our efforts in the workshop? This cool certificate.
Me sheepishly receiving the certificate.
Putting this in my resume is guaranteed to land me a job, instantly.
Me and the awesome instructor, Lola.Where I can't pole dance to save my life, she can do it to save several lives. And she's only been doing it for a year!

I called for a blogger's photo together, and the organizer was kind enough to round up EVERYONE for the photo!
This was before everyone was ready.
I managed to get my Compulsory Group Photo.

(although there are better shots out there.. if you see any, do let me know)
And also a shot with the lucky pole.
Myself,
Julian
,
Jolene
,
Simon
, and
Clare
.
And, after all the casual chit chat, and drained camera batteries, we finally bid goodbye to everyone, and made our way to the carpark.
A thousand thanks to
Nuffnang
for the media pass invite, and Clorets, for having us! Its not everyday that a guy can see 15 poles dancers and celebrities on the same day. It was certainly an enlightening event, and looking forward to more of the same in the future! All the best to the 15 finalists in the upcoming finals in
Zouk
, on
September the 5th
!
Jolene and I. Thanks for lunch, and the company, of course. =)
For more info, (and photos) please visit the
Clorets website
.
Posted at 11:32 pm by IsaacCheah
Soon Seng


August 19, 2008 09:39 PM PDT



Clare: Hey, glad to know you're back safely. Great post! Fun day, wasn't it? Do send my regards to Alvin, ya?

Lola: Hello there! Thanks for dropping by! I must say again, you were awesome on the pole (and in only 1 year!) amazing..
haha.. I look odd clinging onto a pole.
LoLa


August 19, 2008 02:14 PM PDT



THank you for joining in on the workshop, Soon Seng! (have a very nice shot of you on the pole btw on camera =P ) You should check out our pole classes offered for men every sunday at 12pm ;) see you at the finals! LoLa of Viva Vertical
Soon Seng


August 18, 2008 12:29 AM PDT



Karen: The ladies looked really good doing it.. haha.. I'm sure you will, too...

From the short conversation I had with her, I got nice, friendly vibes! Haha..
karen


August 17, 2008 05:08 PM PDT



cool! i want to learn pole dancing too...

and i dont like hannah tan.

but yea pole dancing seems so cool!
Soon Seng


August 17, 2008 10:33 AM PDT



Leonard: welcome! yeah, she did extremely well! She IS from Kuantan, right? Hope I didn't get that info wrong. Li Ping: There were 2 male contestants. haha. you can catch them on the 5th.. Zouk!
liping


August 17, 2008 02:11 AM PDT



uh... male contestants?? aku mau tengok finals!!
L30nArD


August 17, 2008 01:17 AM PDT



wow.. Kyeth is my buddy !
Good to knw she's one of the finalist..


Soon Seng


August 16, 2008 12:10 AM PDT



Julian: Yup, a definite symbol of pride. Haha...

Simon: In the last picture? I look fat in every picture though.
Simon Seow


August 15, 2008 11:01 PM PDT



Hi, nice meeting u. Hmm.. I look thin in that photo.
Soon Seng


August 15, 2008 11:02 AM PDT



Wei Xian: I think I'd be arrested pretty quickly if I tried anything like this in public. Oh, and HellO! Apa khabar?

Jolene: Thank you, thank you. *bow*.. I thought I'd type it all in before I start forgetting stuff... And, it might look good in YOURS.. in mine, I think they'd immediately burn it.
Xian


August 15, 2008 01:31 AM PDT



Haha, Soon pole dancing??? That MUST be a sight to see! Don't worry, I'm sure you'll be able to get a job with that included in your resume...your colleague might need some entertainment once in a while. ROFL

Filed under:
---