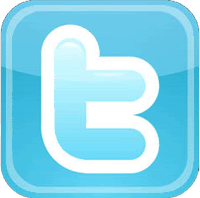 ---
AMBP Travel Ambassadors Programme Launch!
Monday, September 29, 2008
On the (rainy) evening of the 27th of September, a group of bloggers and media personnel converged on the Menara Star, Phileo Damansara, to witness the launch of the brand spanking new
AllMalaysia.info
's Travel Tool. In partnership with the Mayflower travel group, this portal is a one-stop centre for travellers who are eager to find out more about packages and information for tours and travel.
The First Slide.
Cool-sounding name for a lecture theatre.
The MC.
After the initial speeches by various dignitaries and pressmen, as well as an interactive demo of how the website worked, the ceremony progressed to the the initiation ceremony for the
AMBP Travel Ambassadors Programme
, the reason which brought 40-odd bloggers from around Malaysia (myself included) to the ceremony that evening.


About a month ago, AMBP ran an ad to select bloggers who were interested in the field of travel blogging. These bloggers would be sent on various sponsored holidays, and all we had to do was write reviews about our experience.
Sounded too good to pass on.
And so, I wrote in to indicate my interest, and strangely enough, here I am. Woohoo! Not only did I get to see several familiar faces, I got the chance to meet, for the first time, (a small group of) my fellow Travel Ambassadors.
This is
QuaChee
. He's also the author of the book 50+1: Malaysia (which was included in our gift packs.. more on that below)
These two lovely ladies are
Samantha
and
Teckiee
, both avid bloggers. One loves hamsters, the other loves reviewing food.
A blur shot of
Tammy
, who wins lots of movie tickets!
Hurley
, whom I've bumped into several times in other events.
Michael Fredericks
, Editor of AMBP, giving the keynote address.
After explaining how the system would work, the ceremony ended, and we proceeded outside for more photos (of course) and food! (no samosas, though).
Samantha

came all the way from Kuching to attend the event! (if you haven't guessed, she's the one who loves hamsters)
Hurley

, fellow Nuffnanger, and now fellow Travel Ambassador!
Teckiee

, who blogs about food with passion (and intends to get a GPS unit =)
Hurley

and

Teckiee

(did I get the name right?) checking out the Gamin GPS units.
Michael Fredericks

, queueing up for food.
Johnny

and

Tammy

exchanging links.
Teckiee

,

QuaChee

, and

Johnny

having a laugh over an X-rated topic.
Thomas Yap
,

Samantha

, myself, and

Tammy

(

Tammy

and

Samantha

were kind enough to pass me their fish cutlets and fried chicken)
We were all given this nondescript
Mayflower
gift pack.


Looks kinda small, right?
Here's whats inside. A shoe bag, t-shirt, and fridge magnet, followed by...
...a copy of the cool 50+1 book by

QuaChee.
A whole jingbang pile of leaflets, pamphlets, and brochures about Mayflower packages. Somewhere in there is a Mayflower privilege card.
Vouchers, vouchers, and more vouchers.
And the
pièce de résistance
...
...the first round of travel packages!
Well, its a start to the whole new adventure. A thousand thanks to

AllMalaysia.info

, the good people from

AMBP

, and

Mayflower

travel services! Looking forward to my first 'assignment' with the gang of Travel Ambassadors.
(A Portion of) The Travel Ambassadors!
Here's to a long (and food-filled) travelling experience!
Holiday, anyone?
Read about

theStar's

scoop on the event,
here
!


Posted at 07:27 pm by IsaacCheah
Miu


October 22, 2008 11:13 PM PDT



hello hello! I just free from spending 2 weeks with my mom and back hometown land of bakuteh. Wow nice pics u got there.. I'm goin to keep some of the group pics! yea? coz i don't have those :(

ok now my baju kurung is really.. orangey red..color like the mayflower bag.. darn it i am the mascot? hey i look slim in some pics.. u photoshop ka?

(ty! haha)
Joyce


October 3, 2008 04:47 AM PDT



yah. Karen was right. You lost weight. :( how could you??? *feeds SS non stop*
Soon Seng


October 2, 2008 10:12 AM PDT



Samantha: Sure, no prob! i'll send them over to your hotmail account, then..

Haha.. slowly, slowly.. when ARE you going back to Kuching, anyway?
Soon Seng


October 2, 2008 09:54 AM PDT



Mei-Wah: yup.. but i also wonder WHEN we'll get posted.. haha. .Overeager..
It works well, ya? the unit sounds dem cool...

Karen: Did I? I think i look pretty much the same..=)
Samantha Poh


October 2, 2008 09:54 AM PDT



hey there soon seng

do send me ur photos cos i think photos from ur camera turn out nicer than mine!

am yet to blog about the ampb launch ;)

i don't own a lappie myself and if i get a chance to use my friend's lappie i'd give it a go or will prolly resort to an internet cafe. until i'm back in kucing, that's a different story all together lol

should i not reply any emails or messages left on blogs that's just because i haven't gotten myself access to the net. glad we met.
karen


October 1, 2008 06:20 PM PDT



u seem to have lost weight soon seng!
Mei-Wah


October 1, 2008 12:02 PM PDT



hahaha... i wonder where we'll be posted too? :) hope it's somewhere i never been too~

btw, garmin GPS unit is GREAT! i have one, and it's accurate! great for someone like me, who is buta jalan. lol~
Soon Seng


September 30, 2008 09:04 PM PDT



Eric: Whoa, whoa.. haha.. slowly dei.. I don't even know where/when the first trip will be.. haha..

Steve Ballmer: Welcome! haha.. you engage bloggers as holiday reviewers too?

Michael: Hey there! Really, thanks for the opportunity.. Good to hear that more parties are starting to come in! woo! here's to more places to visit.. how's things on your end? still busy, eh?

Joyce: HellO! well, slowly slowly ler.. One day we go... =)

Johnny: Welcome, and congrats! eh, you didn't hear the conversation about 8 boobs?

Mei Wah: Hey there! didn't manage to chat with you at the event! maybe during the next one.. =)
Mei-Wah


September 30, 2008 03:37 PM PDT



i can't wait for the first task! :)
Johnny Ong


September 30, 2008 10:41 AM PDT



which x-rated topic??????
Eric Thor


September 30, 2008 12:36 AM PDT



Woo hoo! Sounds interesting and exciting... hope I can participate too instead of just begging to be taken along only.... hahaha....

Grrr.... seriously need to get my computer back up and running.... not blogging is like not breathing..... haha
Joyce


September 29, 2008 03:30 PM PDT



Hahaaha...Eric sounds like a big fan over here. :P

Sobs I've not been to Sandakan. =.="

I've not been to Bukit Merah oso. :(

Me wan go. :( :(
steveballmer


September 29, 2008 08:12 AM PDT



You guys must work for me!
Eric Thor


September 29, 2008 02:13 AM PDT



me me me!! I am first to leave comment!!! me! me! me!
---