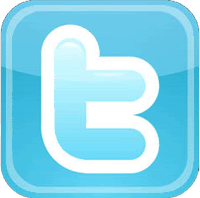 ---
Nuffnang/Nokia Silent Halloween - A Horror Story of Vampires, Zombies, and Milk Cartons...
Friday, November 07, 2008
The authorities had recently heard news that there was a purported gathering of sinister creatures, masquerading as bloggers, in the Golden Triangle of Kuala Lumpur, in the very heart of the city. As a man of the cloth (read: priest) I was sent to investigate, and record evidence of this event, dubbed the Nuffnang/Nokia Silent Halloween Party. Here is my account of the proceedings.
"...the light was already fading when I approached the Borneo Baruk Club, the shadows deepening and lengthening. Even as my car pulled into the parking lot, I caught a glimpse of the odd looking fellow who looked like a
Chinese Dr. Evil
(holding a doll), and I knew that it was definitely going to be a spooky evening. At the registration booth, the 3 Powerpuff Girls looked innocent enough, but it was the other guests that raised my hackles. There were strange creatures walking around, as well as an assortment of gruesome monsters. Having completed the registration, I walked around to grab some photographic evidence of paranormal beings (and camwhore at the same time).
Posted at 03:36 am by IsaacCheah
Soon Seng


November 10, 2008 10:22 PM PST



Chris Tock: hoho! it was nice meeting you too! I almost went as the Phantom too, actually.. yep, should call the joker out, one of these days..

Yatz: thank you, thank you.. *bow*... I hope you enjoyed the read... =)

Kel Li: haha.. I thought of the end first before I started writing the beginning..

Samantha: Hello there, Samantha.. =) Yes, that expression is priceless.. Were you shocked/happy/ecstatic? oh, and it was supposed to be a priest costume, but most people also mistook it for some Asian character. Haih.
Samantha Poh


November 10, 2008 01:48 PM PST



hie soon seng LOL

good choice of photo u have there of me and simon. woT a candid expression LOL *jaw drops* nice seeing u and ur very japanese male sch uniform sort of outfit at the party LoL. it's anime right?
Soon Seng


November 9, 2008 10:47 PM PST



Yenli: Ya wei... haha.. looked like she'd just eaten someone alive..

Ruionkoh: Hoho, thank you, thank you! I like writing stories.. Long winded one, summore...

Nigel: That sounds like something from Warcraft.. but thanks! haha.. Its gonna be tough, though..

Sue: Terima kasih! haha.. must be your good angle in the photo.. *grin*

sue me


November 9, 2008 02:06 PM PST



Awesome post man..like totally cool wei..and im so cute!! HAHAHAHA..
Nigel


November 9, 2008 01:14 PM PST



For the win!

=)
Ruionkoh aka parui


November 9, 2008 02:56 AM PST



woah bro respect. fantastic post. with my poor command of language, I needed dictionary.com to help me udnerstand the whole post haha T.T seriously can see the amount of effort you put in for this post haha bravo!
ky


November 9, 2008 02:41 AM PST



yes yes you must win! love the last picture wei lol
the minimum-my's makeup quite real also..
Soon Seng


November 8, 2008 02:10 PM PST



Jolyn: Hey there! haha.. I only recognized you later in the evening, not when I took the photo with you.. keke.. your costume too geng adee..

Lauren: Tsk tsk tsk. Noler, not dead yet. Faster get married ler, then I can go off faster also.. =)

Li Ping: The milk carton very cool! Yup, Jolene's makeup was fantastic! semangat-ed. I was supposed to be a vampire, then realize fangs very hard to use, so became priest. *grin*

Joyce: Haha.. a lot of the costumes were very realistic.. Very semangat lor, they all...

Jolene: That goes to show the power of your makeup.. Haha..
There are so many good posts out there, sure dem hard to win.. argh!


Joyce


November 8, 2008 01:41 AM PST



Did you take that picture with Jolene or was it photoshopped?? neways damn chun wei..hahaha...i confirm cannot sleep one if i went for that halloween night thingy...
lauren


November 7, 2008 11:05 PM PST



ey ey , just now i din click on the last pic. click already more scary deii! but you're not dead RIGHTTTT???
cause you MUST come for my wedding remember remember? haha
lauren


November 7, 2008 11:01 PM PST



the last pic of you quite scary dei, more scary than the demotic nurse at the carpark.
JOLYN the twin dead sister


November 7, 2008 10:02 PM PST



tudia.. cunted post u got here... ow yea...during the party, i didnt know ur soon seng.. ehehe... nice meeting yea... ^^
---