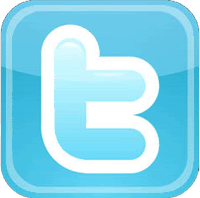 ---
Of Having Lived 1/3 of My Life...
Monday, January 10, 2011
Its been a year since the gang last gathered together to wine and dine, and to mark the addition of another numeral to my age. Turning 25, or a quarter century, as most people would have it, didn't seem to be as momentuous as its made out to be. I guess as the years pass, the significance of a birthday fades in the light of more pressing concerns. In any case, it was still a fun night, with some reminiscing, and a whole lot of banter.


A pre-movie dessert from Nicole! (don't mind the scary gaze)


The gang turned up early at Smokehouse, Bangsar.


Kanthan and Esther discussing the merits of Chinese girls.
ZhaoYoke!


Pin Pin and Joey!


It was a fun bunch of people who gathered there.


Sue and Lauren!


Kin Yan and Yenli!


Vern and Yen.


Vern + Yen + Kin Yan.


An Alaskan Bombe, flambe-d.


Joshua, and Abang Puma.


I give the Birthday Speech.


A token of my appreciation, for the night's surprise. Hehe.


Esther and Kohilan!


Lauren, Vern, and I.


Sue, Yen, moi, Lauren, Vern, and Lynn!


Weng Phoon, and Group.


Happy, Happy People.


Kanthan is highly amused by the cupcake.


Eng Teck, back from South Africa.


Photobomb, haha.


Vern and Sue, looking ravishing!


The Compulsory Group Photo.


Kanthan and Lauren!


Pin and I!
Joey!
A group photo of the guys.


Ze Xin and Weng Phoon.


The retarded look.


This reminds me somewhat of college.


Sheepish.


I can't remember what transpired here.
Very many thanks to the organizer of the night, Lauren Foo, and her planning committee! Must have been a tough task rounding up the gang, and getting everyone to drive down to a car-infested Bangsar on Saturday night. For all those who came (and for those who wanted to, but couldn't make it), my gratitude to all of you! And Lynn, with you around, it would have been the complete birthday. =)

The efficient organizer, Lolen =).
Whats in store for 2011? After 25 years of knocking around, I guess its time to buck up and really get down to business.
Here's to 2011.