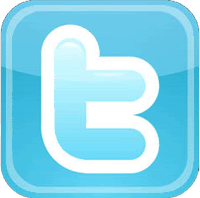 ---
Scott Pilgrim vs. The World : A Review
Saturday, November 20, 2010
There are several reasons why I normally don't write reviews on movies;

1. I don't often watch movies.
2. The movies that I do watch are normally not worth reviewing.
3. My reviews on movies that I watch are not worth reading.

However, due to an irrepressible need to share some entertainment with the community (and since I was dying of boredom), here's my take on what I would deem as one of the more amusing shows of 2010.


The Movie Poster.
Scott Pilgrim vs. The World

is based on a comic book series of the same name, and as the title suggests, revolves around the rather dysfunctional life of the protaganist, Scott Pilgrim. Scott (played by Michael Cera) dates a 17-year old highschool girl, Knives Chau (Ellen Wong), in an attempt to get over his horrific breakup with ex-girlfriend turned superstar Envy Adams (Brie Larson). Not too long after, he meets the girl of his dreams (literally), Ramona (Mary Elizabeth Winstead), and begins his courtship, only to find out in order to be with her, he has to defeat her 7 Evil Ex Boyfriends.


"Chicken isn't vegan?" - Todd Ingram
The League of Evil Ex Boyfriends is comprised of a bevy of characters, including a mystical Matthew Patel (Satya Bhabha), and the Vegan Bass Player, Todd Ingram (Brandon Routh, of Superman fame).
The movie is riddled with satirical humour, and if you like watching The Simpsons, you'd probably identify with this one as well. Its absurdity at its best, with many nonsensical moments peppered throughout the 1.52 hours of movie time. A general observation would be that the cast did a brilliant job of bringing personality to the characters they played.


The band members of Sex Bob-omb.
The plot is pretty simple, and easy to follow. Take note, its no Inception or other similar movies with mind-boggling concepts and twists in the last 10 minutes of reel. Scott Pilgrim is a straightforward, clear-cut show, which is pretty good for days that you'd rather not crack your head trying to figure out whether the top will stop spinning or not.


Forget Mortal Kombat, the fight sequences here are simply stunning.
Grounded very deeply in videogame culture, the musical cues and visual effects are highly reminiscent of the days of Mario and Tekken. The fight sequences are pretty amazing, supplemented by the Street Fighter ambience each fight emanates. The clinking of coins and numbers representing points suddenly appearing on the screen will bring a touch of nostalgia to every videogame fanboy, young or old.


Here's a sample of the music in
Scott Pilgrim v. The World
.
To top it off, the soundtrack complements the movie perfectly, with many songs from Beck (also played throughout the show by Scott's band, Sex Bob-ombs), lending a grunge-rock feel to the whole thing.
For 1.52 hours of light-hearted entertainment, this would be a recommended watch indeed.


For more info, visit the
Scott Pilgrim v. The World IMDB page
!
Posted at 11:51 pm by IsaacCheah
Link to this article!
---
The Week, In Retrospect...
Sunday, November 14, 2010
Despite it being the year end, its been a quiet few weeks, peppered with some wedding dinners, lunches, and catch-up sessions. A quiet and welcome lull.

Fine dining @ McDonalds, Kuchai Entrepreneurs Park.

     Its amazing and actually quite scary to know that the year is coming to an end.
     Better start scratching out those items on the to-do list.


Posted at 07:54 pm by IsaacCheah
Link to this article!
---
Its Malaysian International Fashion Week! (2010)
Thursday, November 04, 2010
I ts pretty amazing to think that a year has flown past since the last Malaysian International Week, and that, once again, its time for the models to grace the catwalk in Pavilion!


Deborah Henry! (A year ago...)
Last year, I managed to catch the Celestial Collection showcase by Celest Thoi, where we saw Deborah Henry appear in a stunning wedding ensemble, strutting down the makeshift aisle, alongside many other long-legged models. It was a glitzy affair with the notable names in fashion and the industry making an appearance, and lending a celebrity air to the event.
Come 2010, there'll be a whole new onslaught of designers and fashion icons showcasing their styles from the 2nd to 6th of November, in the heart of KL, culminating in the MIFA Gala. There's even a contest, in search of the Next Designer & Model pair, ongoing throughout the 4 days of the event (somewhat like what we had during
MOFEW
! in Midvalley).
10 models duking it out to see who comes out tops? Definitely not something to be missed.


The anticipating crowd.
This year, leading the charge would be the awesome quintet, comprising of Kavitha Sidhu, Deborah Henry herself, Dato' Farah Khan, Raja Dato' Noordiana, and Syeba Yip, the founder and organiser of M-IFW. The Fabulous Five (as their moniker goes) would be at the forefront of the proceedings, each lending their expertise to making M-IFW a success.
More than a handful of things to look forward to, wouldn't you agree?
And what would one want to be caught in, during the highly fashionable event? Due to my somewhat blind eye towards taste, and questionable fashion sense, I thought that throwing together a pair of good 'ol jeans with an extremely bleached suit and black shirt would be adequate.


Well, something like this, anyway.
And, in real life.
White, as they say, is the new black (ok, so I made that up).
Certainly a weekend to look forward to, for all fashionistas and fans alike.


For further info and time slots, do make a quick trip to the
MIFA homepage
. Yes, you'll get to see loads of pictures of models as well.


Posted at 08:05 pm by IsaacCheah
Link to this article!
---
Saturday, October 30, 2010
Almost a year after we had bought the plane tickets, I completely forgot that we were supposed to head down (up?) to Bangkok, and before I knew it, the week was upon us. Hastily dumping (packing) the necessities a few hours before departure, it wasn't long before we were all filing into the plane, and making our merry way to the Land of Smiles.


The signboards are like ours (except that its in Thai).
2 hours later, we were wandering around the Suvarnabhumi airport, trying to hail a cab to take us to our abode for the next 3 days; The Bedrooms. Having read the glowing review from
Jolene's blog
(many thanks, Jo!), we were highly anticipating a cosy place to crash even as we trundled down the lengthy highway (note to travellers: distance is a highly subjective item in Thailand... from the map, it looked like our hotel was only 5 minutes away from the airport. In reality, it took us a good 30 minutes to get there).
We weren't disappointed. The Bedrooms boasted clean, brightly lit rooms, and was well provisioned with the common amenities. To Sue's absolute delight, it even had WiFi. FREE WiFi.



Whats the first thing you do when you reach Thailand? Check out the bags.

The next morning saw us up bright and early, shovelling away breakfast, so that we (or rather, the ladies) could start their shopping spree. Our first stop was Platinum Shopping Mall, in Phratunam. A woman's heaven is a man's hell, as Kwo Kuang would have said, as we made our rounds up and down the 6 floors of the mall. I would liken it to our own Sungeiwang, with the notable exception that there were NO REPETITIONS. Every store had its own unique set of clothes/shoes/apparel, and one would probably never see the same top in another store.


Our national pride and joy.
For shopping, Sue can do anything... including waking up early on a non-work day.
I believe the Thai people subsist on Mandarin orange juice and Black Canyon Coffee.
Kwo Kuang, in front of Platinum mall.
A sample of the assortment of items one can find.
Kwo Kuang tries out the wares.
This was a common error.
About 1/2 the cars in Bangkok seem to be taxis. Colourful ones, at that.
Non-halal food for lunch.
Yenli, in an ad for Platinum Mall.
Kwo Kuang's favourite pose for the next 2 days.
The guards were very helpful when it came to directions.
Even Ronald was more polite over there.
Spinach and cheese pie...
...and Samurai Pork Burger. Something we don't have over here.
Food was a strange affair, as we sampled the stuff the food court offered. I think the Thai are very big on coupon systems, as that was the method of payment for virtually every food court we went to in the 3 days that we were there. After (a quick) lunch, the shopping resumed, and only ended towards the evening, where we planned to head to Suang Lum night market, several streets away. It was quite difficult to get a cheap cab to bring us over, and in the end, Yenli jumped into the nearest one, which decided to try and con us. We were informed that the night market was closed due to the riots, and there wasn't much to see at that hour, except for the Pat Phong district. Willing to give it a try, we said alright... and he brought us right to a dodgy little restaurant along a very dark road. Upon seeing the place, we insisted that we did NOT want to 'eat-eat', and told him to bring us right back to the place he picked us up from. Disgruntled because he lost some commission there, the surly driver dropped us back off and sped away. We did our shopping at the night market in Phratunam instead, and went back right after that.


Sue looks all aglow at the night market.
You can get Halloween costumes for a song over there.
Day 2 was somewhat similar to Day 1. This time 'round, however, we hit the streets of Bangkok, and instead of driving around in comfortable taxis, we decided to live a bit on the edge, and hired tuk-tuks to move about. Yes, the cart on 3 wheels is an extremely efficient and incredibly affordable way of getting around the city, albeit a slightly dangerous method. Midway through the day, KK, Yen and KY decided to brave the drizzle, and head over to the Chao Phraya river, to catch the riverboat. Sue and I were slightly more skeptical about the rain, and decided to continue shopping at Platinum. In the end, however, we stalked back to the train station under the rain, and arrived back at our boutique hotel more wet than dry (KK, Yen and KY didn't manage to catch the riverboat after all). That very night, we took the train to the State Tower, where we had our costliest meal in Bangkok in Breeze, on the 52nd floor of the building. The view was marvelous, and with the wind and slight rain, the weather was just perfect for a hot cup of (pricey) coffee.


Yenli gets nekkid' in a tuk-tuk. KY dem syok.
Ok, not exactly nekkid'. But KY still dem syok.
The Thai Police Force are part-time models.
Sue and Yen, looking yellowish at Breeze.
Fine dining. Indeed.
RM76.00 Wagyu Beef Kuey Teow. Sheesh.
The Bangkok Skyline!
Sunway Pyramid! (minus the lion)
On the final day, we finally managed to pay a visit to the 'touristy' spots, namely the Chao Phraya river. KY and Yen decided to go to Chatuchak, so that left 2 guys, a girl, and a tuk-tuk to wander about the waterlogged region of Bangkok, in an attempt to capture some photos, and spend some time out of air-conditioned buildings. After alighting and disembarking from the riverboat a couple of times, and poking about in some temples, we eventually found our way back to the hotel, and even managed to squeeze in a Thai massage just before we bundled ourselves into the waiting taxi. From there, it was a straight shot to the airport, and before we knew it, we were aboard the flight back to KL. The night didn't end just yet, and upon touchdown, Sue and I scrambled to get ourselves to Zouk, for Desiree's birthday do, and the night culminated in drinks and much laughter.


The Hilton, along the Chao Phraya.
Helpful Tuk-Tuk Man Chases Us With Sue Ann's Phone.
The Temple Dog.
National Geographic-type photo of Thai woman walking across the temple door.
Sue looks pixie-ish under the sun.
Strangely, we didn't manage to have any pineapple fried rice throughout the whole trip. A lot of running around in the rain, but no pineapple fried rice.
Goodbye Chao Phraya river. I will miss you (except for when you flood and kill people).

For more photos, click on the links below to view the Facebook album;
Trippin' in Thailand! Soon Seng's Facebook Album
Posted at 10:50 pm by IsaacCheah
Link to this article!
---
Soon Seng's Guide on How to Hard-Reset a Nokia N97 Mini...
Tuesday, October 12, 2010
Of late, it seems like everyone and their cats are either already having, or waiting for the iPhone. At last count, approximately 1 out of 5 (very subjective and highly inaccurate statistics) people at a table had an iPhone, and would be eagerly typing into it. Of course, there've been much pressure from all sides for me to actually get an iPhone, and at times, I admit, its actually quite tempting.

But for now, I'll stick to my N97 Mini! With the Symbian S60 (v5) OS, its almost an iPhone! Just a much slower, much less interactive, and less cool version of the iPhone. If you can ignore teething problems like frequent crashes, inability to start up, and slow menu loading, well, its not all that bad a phone.

Ever since I got the nifty thing and restored the data from my previous Nokia, I've been plagued by constant freezing, lock-ups, and worst of all, the phone refused to start up. After restarting, the screen would freeze at the familiar white and blue "NOKIA" screen for minutes, and then turn itself off. If I was lucky, I would probably be able to turn it on 1 in 10 attempts. After the phone refused to turn itself on one too many times, I went berserk, and decided to set it right once and for all.
SOON SENG'S GUIDE on HOW TO HARD-RESET a NOKIA N97-Mini
*Disclaimer: Use this guide at your own risk! The author of this blog will not accept responsibility for any damage or loss to your phone, direct or otherwise
.
1.
First of all, you'll want to back up everything thats on your phone, Contacts, Photos, Music, etc. Download the latest version of Nokia OVI Suite, and just follow the instructions on the screen, and 15 minutes later, you'll be pretty good to go.
2.
The next step is to format your mass memory. Do note that a hard-reset DOES NOT clear your mass memory, so you'll have to do it yourself. Click on
Menu>Applications>Office>File Manager
. Click on
'Mass Memory'>Options>Format Mass Memory
and then click
'Yes'
. A few seconds later, your mass memory should be squicky clean, with only the necessary data files still in there.
3.
With that out of the way, now's the time to do the 4-finger salute. Incorrect thoughts out of the way, one has to hold down 3 different buttons on the QWERTY keyboard, and press the power button to do a hard reset on the N97. See below;
Hold
SHIFT
,
SPACE
, and
BACKSPACE
, and press the power button. Keep the fingers on the keyboard until you see the handshake, and the Country Selection menu pops out. Once you see the list of all the countries in the world, you'll know that you've done it right.
(Please note this a tricky maneuver , and you may need a few tries to get it right)
4.
Now, the only thing left to do is to update the software. Check your current version by keying in
*#0000#
. Currently, the latest version out there is v. 12.0.110, and would be the most stable. Do note that to get the latest version, your phone will have to have a certain product code. *cough* Apparently Australia gets the latest software most of the time *hint*. Googling 'Nokia Product Code' should give you what you need.
5.
Finally, plug your phone back into your PC, fire up Nokia OVI Suite, run the Software Update, restore your contacts, and you're done!
After running through the above steps, my phone worked like a charm! I thought I'd share the good news with users facing the same issue, hence this guide.
Long live the N97 Mini. I'll hold off on the iPhone for now.
Posted at 09:38 pm by IsaacCheah
Link to this article!
---
Keepin' It Moist with Vaseline @ Luna Bar, KL!
Saturday, October 09, 2010
The night was rather humid, with rainclouds looming threateningly over the horizon, when Jolyn and I arrived at Menara PanGlobal for Vaseline's Poolside Party. Since the bar was all out in the open, even a slight downpour would have caused everyone to run for shelter, generally making things somewhat tricky for the night. However, the fine weather held, and before long, the proceedings were underway!


As the sun slowly set,
Jojo Struys
took the stage, as our enchanting MC for the night. The main topic of the night was, of course, Vaseline, and how your great skin can remain that way with the help of Vaseline's wide range of products. Present to give the opening welcome was Vaseline's country manager, quickly followed by a quick repertoire courtesy of MACC funnyman, Kuah Jenhan.
Later in the evening, after a delectable spread of local dishes and drinks, Jojo announced the line-up of ladies who were selected to vie for the Most Vibrant Skin Blogger. 4 bloggers paraded themselves under the yellow lighting to garner votes, which would ultimately decide who was walking away with a RM2,000 Coach bag.
With that, the night ended, and we set off for home.
Note: Not long after the event ended, it rained cats and dogs in Kuala Lumpur. Talk about timing.



For more photos, click below to view the Facebook album!



Posted at 01:18 am by IsaacCheah
Link to this article!
---