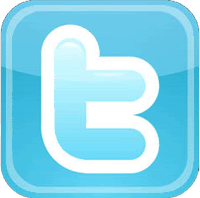 ---
Inventing My Own iPad Application for Maxis...
Friday, January 14, 2011
In this day and age where almost every other person is carrying an Apple product, its pretty tough to think of a program that someone hasn't thought of already, or conjured in his back yard. Log onto iTunes, punch in your keyword, and you can find an app that can do everything from mowing your lawn to making coffee for you.


I am, however, a big fan of McDonalds. Frequent late-night visits to their drivethroughs help ensure that I don't meet my new year's resolution of losing weight. Nonetheless, I still drop by and pick up a quarter pounder every now and then, with a side of fries to go. With that habit in mind, comes the

iMcDs Order Assistant App for iPad

.


The iMcDs Order Assistant. (Really) Fast Food.
| | |
| --- | --- |
| | <<< 1. Based on your current location, Google Maps-powered software will provide a list of the closest McDonalds outlets, and your estimated time of arrival! You can even choose those with drive-throughs or eat ins. |
| 2. While you're caught in a jam, the app will load the McDonald's menu (with the latest promotions, no less), and you can add your orders into a meal tray! After making your selection, the total price will be displayed. Hit the Order! button, and your order will be sent ahead to the outlet of your choice. All this can be done in an instant, with the 3g capabilities of the iPad. >>> | |
| | <<< 3. If you're worried about taking out cash while sitting in the dark in your car, just click 'Pay with McCredits' on the iMcDs app, and the amount will be deducted from your online account. With an iMcDs account, perhaps, you could purchase iMcDs credits from a physical store, or link it to your Maxis/Paypal account to enable credit card purchases. No cash required! |
| 4. Voila! You're done. Just quote the reference number given to you at the McD's outlet, and you'll be able to drive right up, collect your meal, and be on your way! >>> | |
Having some trouble imagining this? Test it out on the iPad iMcDs simulator below! (you must have Flash enabled to experience this)
The iMcDs iPad Simulator.
Why stop there? With the reference number, you can even walk into the store, and go straight to the specialized iMcDs counter! Collect your order immediately, bypassing the insanely long queues at McDonalds outlets! The possibilities are endless.
With Maxis now bringing in the iPad and throwing in an amazing postpaid package along with it, one would be hard-pressed
not
to run off to the nearest Maxis centre to get their hands on this nifty little gadget. Find out more about their packages right
here
!
Its amazing what you can do with an insatiable appetite and an iPad.
Posted at 11:58 pm by IsaacCheah
Link to this article!
---
Of Having Lived 1/3 of My Life...
Monday, January 10, 2011
Its been a year since the gang last gathered together to wine and dine, and to mark the addition of another numeral to my age. Turning 25, or a quarter century, as most people would have it, didn't seem to be as momentuous as its made out to be. I guess as the years pass, the significance of a birthday fades in the light of more pressing concerns. In any case, it was still a fun night, with some reminiscing, and a whole lot of banter.


A pre-movie dessert from Nicole! (don't mind the scary gaze)


The gang turned up early at Smokehouse, Bangsar.


Kanthan and Esther discussing the merits of Chinese girls.
ZhaoYoke!


Pin Pin and Joey!


It was a fun bunch of people who gathered there.


Sue and Lauren!


Kin Yan and Yenli!


Vern and Yen.


Vern + Yen + Kin Yan.


An Alaskan Bombe, flambe-d.


Joshua, and Abang Puma.


I give the Birthday Speech.


A token of my appreciation, for the night's surprise. Hehe.


Esther and Kohilan!


Lauren, Vern, and I.


Sue, Yen, moi, Lauren, Vern, and Lynn!


Weng Phoon, and Group.


Happy, Happy People.


Kanthan is highly amused by the cupcake.


Eng Teck, back from South Africa.


Photobomb, haha.


Vern and Sue, looking ravishing!


The Compulsory Group Photo.


Kanthan and Lauren!


Pin and I!
Joey!
A group photo of the guys.


Ze Xin and Weng Phoon.


The retarded look.


This reminds me somewhat of college.


Sheepish.


I can't remember what transpired here.
Very many thanks to the organizer of the night, Lauren Foo, and her planning committee! Must have been a tough task rounding up the gang, and getting everyone to drive down to a car-infested Bangsar on Saturday night. For all those who came (and for those who wanted to, but couldn't make it), my gratitude to all of you! And Lynn, with you around, it would have been the complete birthday. =)

The efficient organizer, Lolen =).
Whats in store for 2011? After 25 years of knocking around, I guess its time to buck up and really get down to business.
Here's to 2011.


Posted at 01:21 am by IsaacCheah
Link to this article!
---
Saturday, January 01, 2011
The year pretty much flew by, and before you know it, its that time for making resolutions again.
I wonder what mine will be.
A very happy 2011 to all!
Posted at 03:09 pm by IsaacCheah
Link to this article!
---
Strange-Looking Prawns...
Thursday, December 16, 2010
Today, TheStar ran an article about a strange crab-like prawn an angler fished out from a river. Here's how it looks like.
Courtesy of theStar.com.my.

A colleague of mine pointed out that it was probably a lobster. True enough, it does somewhat resemble a lobster, but somehow the furry appendages sets it apart.
Lobster? Not exactly.
Pilumnus Hirtellus (Hairy Crab)? Maybe a bit closer.
Well, in any case, that is one freaky-looking thing.
This is slightly better.
And anyone would want this.
My deep-seated fear of deep-sea creatures does not abate with this.
Posted at 08:55 pm by IsaacCheah
Link to this article!
---
MOFEW @ GEW Malaysia Awards Nite 2010!
Thursday, November 25, 2010
On a particularly warm Sunday, Global Entrepreneurship Week (GEW) Malaysia held its Awards Nite in the DoubleTree, by Hilton, to commemorate and acknowledge the partners, sponsors, supporters and entrepreneurs who contributed to GEW Malaysia, and the Malaysian entrepreneurial landscape. MOFEW, being a partner of GEW, was invited to hold a slot to conduct a fashion show as part of the night's entertainment, and to accomplish that, we invited the Top 8 (well, 4) of MOFEW: The Search! to do what they do best!


The MOFEW Entrepreneurs arrived early to test the runway.
Jan and Sarah also arrived early to lend some support to the eager participants.
Chiino Pieces' model displaying her mettle early on before the show begins!
After an arduous day of rehearsals, the dinner finally began, and before long, it was time for the fashion show. Carefully primped and painted to porcelain perfection, the models were ready to take the stage!


The ladies from Tres Tresor
, waiting backstage.
Jane, carefully looking over her models, to make sure they were in tip top condition.
Mei Ling from Tres Tresor was also from SJ High! Its a pretty small world indeed.
Randy, waiting for dinner to begin.
Dhakshinamoorthy (Dash, for ease of speech), CEO of Warisan Global, the country host of GEW, presents the opening note.
Yean Lee from Mystique Boutique, with Chantelle, Miss Malaysia International, looking noir in very elaborate hairdos!
Jan and Sarah quickly start on the dinner.
Soul Chic's first model!
Soul Chic presents another amazing ensemble.
Chiino Pieces dazzles with a purple dress.
Chiino Pieces, with yet another piece.
Tres Tresor displays their shoes and
WOW Couture
's classic cheongsams.
Another one of WOW Couture's dazzling works of art.
A classy number from Mystique Boutique!
Chantelle models a daring and flaring dress from Mystique Boutique.
Yean Lee, grinning on stage.
After the fashion show ended (and dinner as well), it was a photo session with the MOFEW Entrepreneurs and their stunning models!


I look extremely unfashionable next to
Chantelle
.
The Ladies of
Tres Tresor
; Mei Ling, Andrea, and Careen.
The Ladies of
Mystique Boutique
; Chantelle, Yean Lee, and Pui Mun!
The Ladies of
Soul Chic
; Chileng, Jennifer, Jane and Joey.
The Ladies of
Chiino Pieces
; Jane, flanked by her two lovely models!
Well done to all of you! It was an amazing show, and certainly a highly entertaining one for all present that night. Looking forward to seeing all of you at the next event!
Till then, here are some photos of the MOFEW Entrepreneurs, their models, and their products at the GEW Malaysia Awards Nite!


For further information on GEW, do visit their website at the link below!


Global Entrepreneurship Week Malaysia
Posted at 11:58 pm by IsaacCheah
Link to this article!
---
Scott Pilgrim vs. The World : A Review
Saturday, November 20, 2010
There are several reasons why I normally don't write reviews on movies;

1. I don't often watch movies.
2. The movies that I do watch are normally not worth reviewing.
3. My reviews on movies that I watch are not worth reading.

However, due to an irrepressible need to share some entertainment with the community (and since I was dying of boredom), here's my take on what I would deem as one of the more amusing shows of 2010.


The Movie Poster.
Scott Pilgrim vs. The World

is based on a comic book series of the same name, and as the title suggests, revolves around the rather dysfunctional life of the protaganist, Scott Pilgrim. Scott (played by Michael Cera) dates a 17-year old highschool girl, Knives Chau (Ellen Wong), in an attempt to get over his horrific breakup with ex-girlfriend turned superstar Envy Adams (Brie Larson). Not too long after, he meets the girl of his dreams (literally), Ramona (Mary Elizabeth Winstead), and begins his courtship, only to find out in order to be with her, he has to defeat her 7 Evil Ex Boyfriends.


"Chicken isn't vegan?" - Todd Ingram
The League of Evil Ex Boyfriends is comprised of a bevy of characters, including a mystical Matthew Patel (Satya Bhabha), and the Vegan Bass Player, Todd Ingram (Brandon Routh, of Superman fame).
The movie is riddled with satirical humour, and if you like watching The Simpsons, you'd probably identify with this one as well. Its absurdity at its best, with many nonsensical moments peppered throughout the 1.52 hours of movie time. A general observation would be that the cast did a brilliant job of bringing personality to the characters they played.


The band members of Sex Bob-omb.
The plot is pretty simple, and easy to follow. Take note, its no Inception or other similar movies with mind-boggling concepts and twists in the last 10 minutes of reel. Scott Pilgrim is a straightforward, clear-cut show, which is pretty good for days that you'd rather not crack your head trying to figure out whether the top will stop spinning or not.


Forget Mortal Kombat, the fight sequences here are simply stunning.
Grounded very deeply in videogame culture, the musical cues and visual effects are highly reminiscent of the days of Mario and Tekken. The fight sequences are pretty amazing, supplemented by the Street Fighter ambience each fight emanates. The clinking of coins and numbers representing points suddenly appearing on the screen will bring a touch of nostalgia to every videogame fanboy, young or old.


Here's a sample of the music in
Scott Pilgrim v. The World
.
To top it off, the soundtrack complements the movie perfectly, with many songs from Beck (also played throughout the show by Scott's band, Sex Bob-ombs), lending a grunge-rock feel to the whole thing.
For 1.52 hours of light-hearted entertainment, this would be a recommended watch indeed.


For more info, visit the
Scott Pilgrim v. The World IMDB page
!
Posted at 11:51 pm by IsaacCheah
Link to this article!
---